NEW PHYSICIAN
January 30, 2023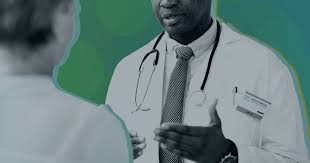 Dear Residents, Family and Loved Ones:
Dr. Andre Smyth has accepted a position in another state. We wish him good luck in new endeavors. We are pleased to announce that Dr. Oranu Ibekie has accepted the position of Medical Director and Physician for the
Cass County Medical Care Facility
.
Dr. Ibekie graduated from the Family Medicine Residency Program of the Methodist Hospitals/Indiana University School of Medicine in 2001. He opened his practice in Schererville, IN which grew to a group practice involving four physicians and three nurse practitioners. The practice was sold in 2009. The Ibekie Foundation was created and currently runs clinics in Rensselaer, Merrillville, and Morocco, Indiana where Dr. Ibekie is the Medical Director. Dr. Ibekie has over twenty-one years of experience in the field and has been the Medical Director of several nursing homes over the years. He and his wife have three children. In his spare time Dr. Ibekie is an avid beekeeper.
Dr. Ibekie will be joined by his nurse practitioner, Dr. Ednah Makori, which will allow for on-site physician and nurse practitioner services five days per week. Dr. Makori received her Doctor of Nursing Practice from Andrew University. She has experience that includes long-term care and rehabilitation.
Please feel free to contact Rayann Franco at 259-445-3801 exr. 4014 should you have questions.